Anna Fox's blog
Submitted by Anna Fox on Mon, 09/10/2012 - 00:50
I am a Pinterest addict, hands down. But I didn't start out that way, when I first signed up for the social networking image site. In fact, I could have taken or left it in the first months. Often, I never even looked at my account for weeks at a time. Eventually, I gave it up altogether, until I found my way back a handful of months ago.
What was it that finally made me go gaga for the fastest growing social media site on the web? The many applications for improving health through proper diet, exercise and general feel-good motivation. All things that I had been seeking, and found in the most unexpected place I could have imagined.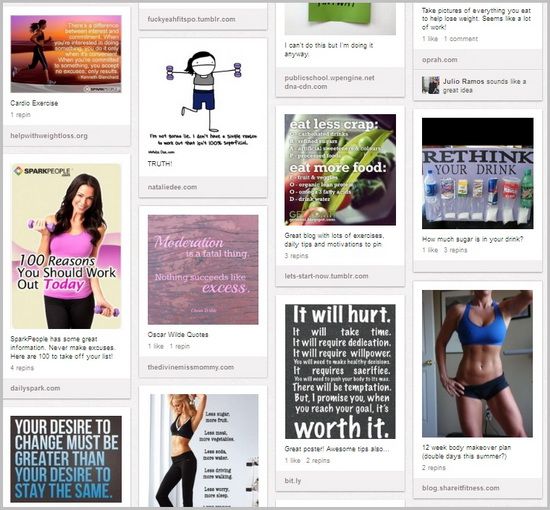 Many people are now using Pinterest to help and fuel their motivation for weight loss. Whether it is a small diet to help you fit into that dress, or you are making lifelong lifestyle changes in the way you treat your body, here are five ways that you can pin your way to a new you.
Disclosure: We review and test many products on this site. Nobody pays us to review their product. However, if you end up purchasing one of these products we sometimes receive a small fee from the merchant. This helps to keep the site maintained and running.